Mathematic-roll - Print & Play First Edition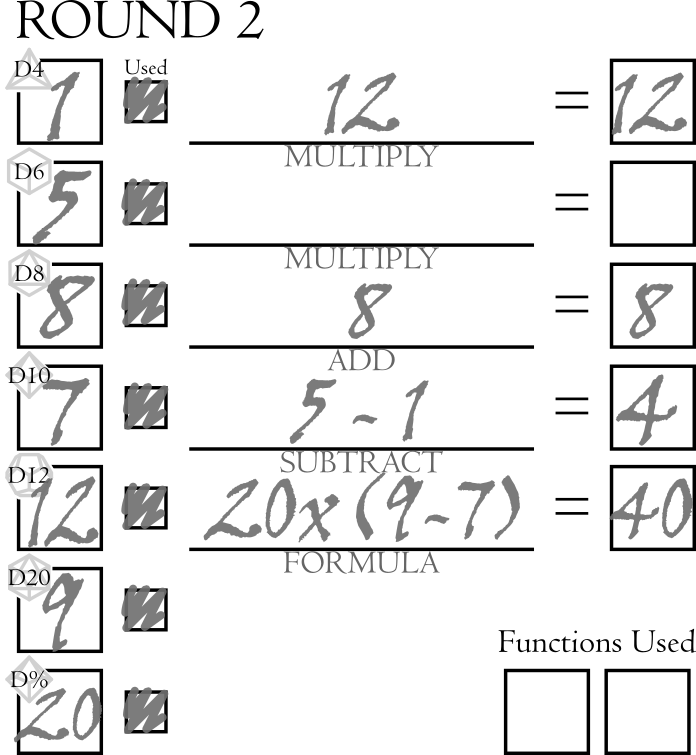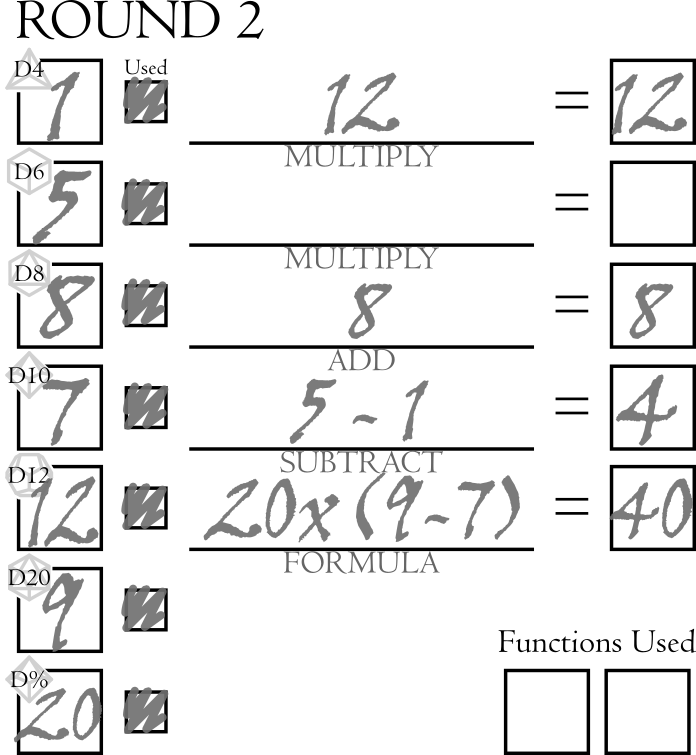 Mathematic-roll - Print & Play First Edition
DIGITAL DOWNLOAD
Mathematic-roll is a roll & write game about number manipulation and elementary mathematics, perfect for students practicing their addition, subtraction, and multiplication skills while also providing the fun and challenging decision making of a classic competitive roll & write! The game plays over 7 rounds where players roll dice and combine the values with simple math operations to fill in sections of a multiplication table.
This Print & Play edition includes a production-quality PDF file in English including rules and player sheets that can be printed at home.
This game can be played with any number of players at the same time using a single set of dice. Each player will need to have their own pen or pencil and Player Sheet, and you will need to provide your own set of 7 polyhedral dice (1 each of the following: D4, D6, D8, D10, D12, D20, and D%) and a pencil.